PATRICIA AT OUI CAPITAL TOURNAMENT
This past weekend Oui Capital hosted the first-ever football tournament for Nigerian Tech innovators tagged the "Start up Cup" with the goal to bring together startups within the ecosystem in one space without a podium, moderators, panelists, mics, and everything else that suggests a "conference".
This tournament held in Lekki, Lagos last Saturday, 25th of June, 2022 in ideal weather. anl event intended to unite the innovative startups in the Nigerian Tech-ecosystem.
As expected the "Patricia Soccer Stars" were in attendance to put their skills to the test against other innovative minds in the tech industry.
The first match kicked off at 11am between Eden Life and MVX began. Eden Life quickly dispatched MVX, outplaying them to a 4-0 score, and advanced to the semifinals.
The next matchup had the "Patricia Soccer Stars" playing against the Trade Depot team. The game kicked off cautiously with both sides trying to gain the upper hand. Soon enough Team Trade Depot took the lead, with the Patricia Soccer Stars increasing their efforts to save the match. Unfortunately, Patricia gave up two more goals, putting the final score at 3-0.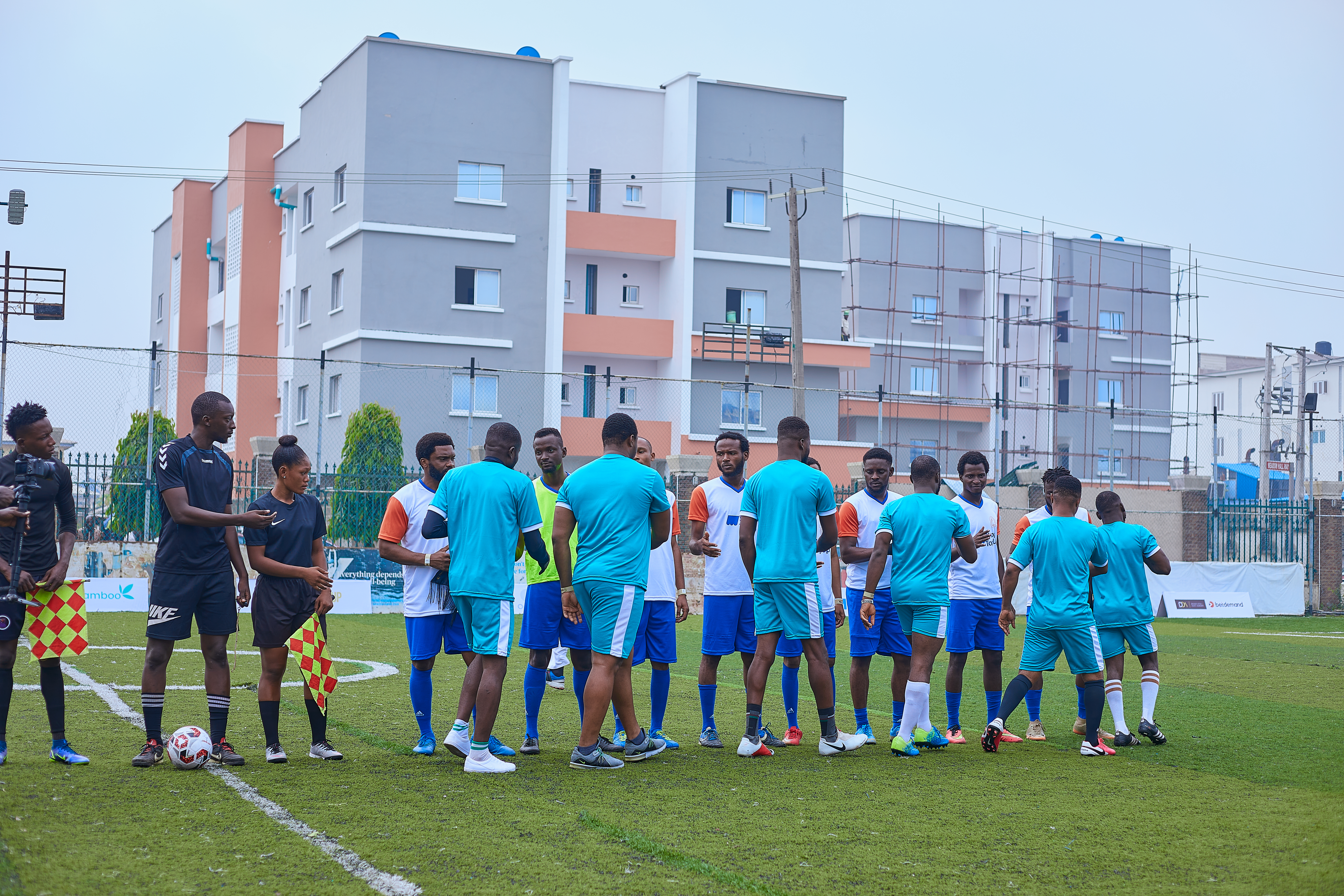 (Team Patricia entering the match against Team Trade Depot)
The so-called "El-cashico" game,in which Paystack defeated TeamApt 1–0 to qualify for the semifinals, was played between the two teams.
Economy and Cassava played the last match in the first round, anding up as the first match to proceed to penalties, with Herconomy emerging victorious
For a quick fun break after the first round, the fans were welcomed to the ground to participate in some side attraction games after the first round, and a dancing ensemble delighted the crowd.
Carrying on into the second round saw Eden Life and Paystack locked in a fierce play for a spot in the finals, which ended in victory for Eden Life, as they scored a last-minute goal.
This left Trade Depot playing against Herconomy to secure a spot in the finals. For which Herconomy will have to try in the next season as Trade Depot moved on to play against Eden Life in the finals.
The spectators were not left out in enjoying some competitive action as they slugged it out in sack races, egg races, and spoon races, where Patricia finished in second place.
For the finals. Trade Depot emerged the first Start-up Cup champions after defeating Eden Life, who was the fan's favourite to win it all at this time.
The 1st, 2nd & 3rd place teams left with trophies and medals respectively as did the other teams that competed in the tournament.
---